Akaroa Street View
Use the - and + on the first map to zoom in and zoom out.
Drag to position on the area you are interested in.
Drag the yellow peg man figure and blue lines will appear on streets that have a Street View.
Drop the yellow peg man figure on a blue line to get a Google Street View of that street.
The street view is shown beside the map or below the map.
Akaroa Central Map
Akaroa Driving Directions
Akaroa Maps
Akaroa Satellite View Maps
Tour Akaroa

Tour Akaroa Area
The Wharf Akaroa
- Hotel.
The Wharf Akaroa boasts stunning water views over Akaroa Harbour. Indulge in a waterfront dinner at the on-site...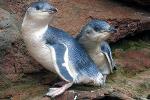 Pohatu Penguins Nature and Sea Kayak Tours
- Wildlife - Akaroa.
Spectacular scenic and wildlife tours at the largest Little Penguin colony on mainland New Zealand.